What We Do
Africa Bridge is a nonprofit, rural economic development organization dedicated to improving the lives of the most vulnerable children and their caregivers. Our work helps guardian families help themselves and escape extreme poverty. We offer families and the vulnerable children they care for opportunities and a chance to achieve their dreams.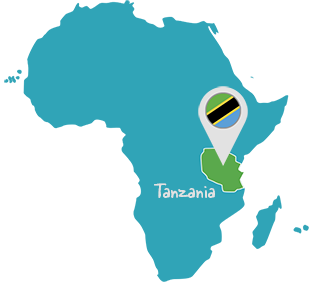 Our Impact
We empower Tanzanian families to protect, support, and care for vulnerable children by helping villages implement sustainable social service and economic solutions.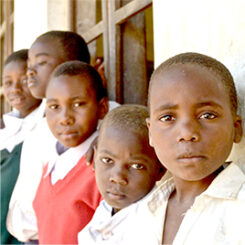 Most Vulnerable Children Served
10,000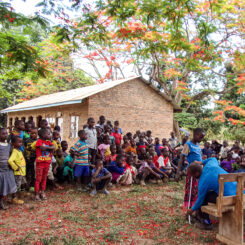 Villages Served by our Program
37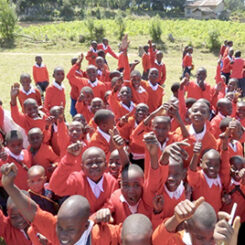 Rate in Drop of Poverty
74% 46%
More about our impact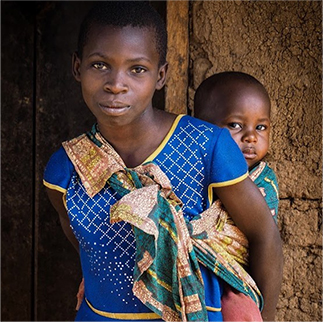 Community Engagement
Africa Bridge listens to vulnerable children, their caregivers, village leaders, and local government to fully understand the greatest needs and then develops actionable plans.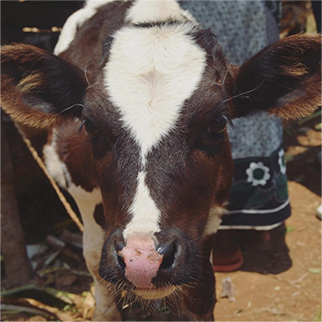 Economic Independence
We help vulnerable children's guardians establish income generating farm co-ops. We provide the seed capital, implement operating procedures, and deliver ongoing training and business management.
Meet Mr. Jacobs
In 2008 Mr. Jacobs was given a dairy cow by Africa Bridge. This cow has allowed him to take care of his 8 grand-children as well as cover the expense for education. Three of his grand children managed to reach university. His grand children in turn have worked together to build a home for the family and now help provide support.
View More Stories
I was moved when Barry Childs spoke to me some years ago of his dream to help children orphaned by HIV/AIDS and their families in Tanzania. By helping the most disadvantaged, Africa Bridge performs much needed divine work, letting the poorest of the poor know they are loved. There is no higher calling."

Archbishop Desmond Tutu