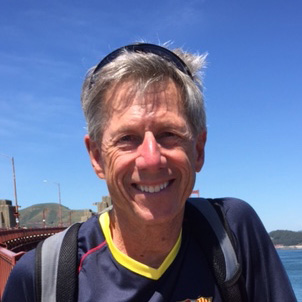 John Worcester
Executive Director
John has served as Executive Director since June 2022. He has helped Africa Bridge in various capacities since 2014, including supporting human resources, management, and as wingman accompanying his wife on many trips to Tanzania when she was Africa Bridge's Program Director.
John's purpose since he retired in 2013 from Evraz North America (after 40 years in human resources) is to help kids, and Africa Bridge has been an important avenue for him to do that. He has now been to Tanzania 12 times to see and assist Africa Bridge's incredibly hard-working staff in Tukuyu, most recently in November of 2022. Each time he visits Tanzania, the best part for him is spending time with the villagers, especially the kids.
John also supports Nuevas Sonrisas, a Portland-based NGO that provides preventive dental services to kids in a remote part of Guatemala. He helps the dentists on annual trips and serves as an advisor to the organization's board.
John holds a BA in Rhetoric from the University of California and has been married for 50 years to Ellen, who was Africa Bridge's Program Director from 2013 – 2017. John and Ellen have two daughters—Shelley, who lives in Beaverton and Jenny, who lives in Chicago—and an honorary grandson, Roan, who's 11 and lives in Portland.