Miriam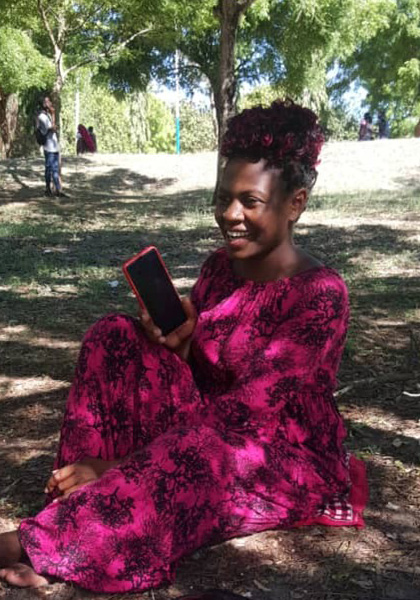 Miriam (shown below in the red checkered shirt), age 13, was one of four most vulnerable children living in Lufingo's Kagwina Village when her household was among those nominated to form the original cow co-op funded by Africa Bridge in July 2013.  A typical day for Miriam would be to wake up at 6:00 a.m. As usual, she slept the previous night on the mud floor of her room on a mat made from tattered banana fronds. She did not have a blanket, so she used sheets to try to stay warm. Miriam's day began with chores: cleaning the family's cow shelter and sweeping inside and around the family's mud brick home. Then she began as usual her 2-kilometer walk to school. She went to school in her AB-provided uniform, which included a well-worn red sweater, but no jacket. Her shoes had worn out, so she was barefoot.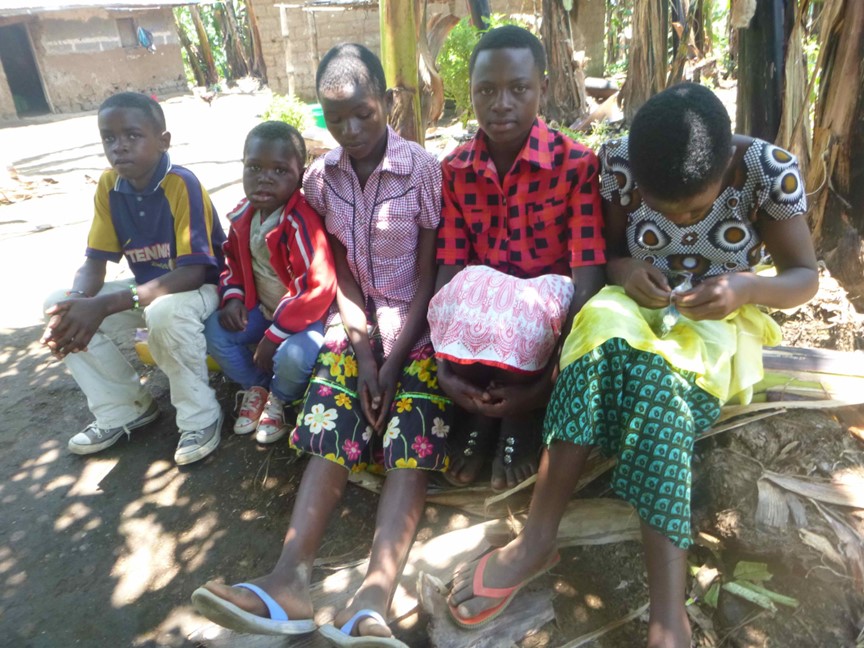 Miriam's first meal of the day was in the afternoon: ugali (a paste made from dried maize and water), cooked bananas, and yams. Then, another chore: a two-hour round trip on foot down and up steep canyons to fetch drinking water from a spring, and a separate one-hour trip for wash water.
Miriam was an excellent student. She completed primary school, where her class ranking in grade Standard 7 was #2 out of 70 students. She passed all of her examinations and was among the 25% of Tanzanian children who were able to attend secondary school. In 2015 Miriam (second to right) and her sister attended secondary school, where both excelled. With her are the Headmistress of the school, and Ellen Worcester, Arica Bridge, Program Director at the time.
Miriam completed her O and A levels in Secondary School, and was admitted to the Mwalimu Nyere Memorial Academy, where in 2021 she pursued a Bachelor Degree in Gender and Development. Upon graduation she plans to be a teacher.